Table of Contents
Are you tired of smoking mediocre prerolls that leave you feeling unsatisfied? It's time to indulge in luxury and experience the best prerolls for a premium smoking experience. Joint has the best gold joints and rose petal joints in the area.
We've got you covered with the top picks for luxurious prerolls. And if you're looking for a chance to try them out, we've also got the details on weed pop-up events and festivals happening across the US, including an upcoming festival in Detroit.
Get ready to elevate your smoking game with Joint's Summer Collection.
Joint Smoking Experience: Gold Joints VS Rose Petal Joints
When it comes to luxury prerolls, Joint's gold prerolls and rose petal prerolls are two of the most brand-popular options. Gold joints are made with real 24k gold leaf paper, giving them an opulent appearance and a unique smoking experience.
On the other hand, rose petal joints use actually dried rose petals instead of traditional rolling papers for a more natural feel.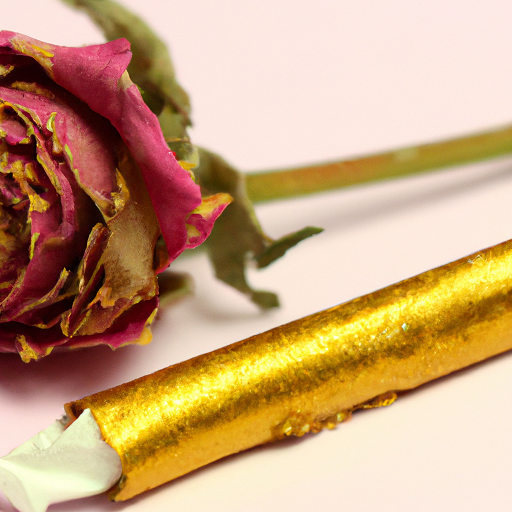 Both options offer a premium smoking experience that's sure to impress your friends. Gold prerolls provide an unmatched level of extravagance while also offering smooth and slow-burning hits. Meanwhile, rose petal joints add a subtle floral flavor to enhance the taste profile of your herb.
Ultimately, choosing between gold and rose petal prerolls comes down to personal preference. Some may prefer the glamorous appeal of gold while others may appreciate the organic approach of using dried flowers as rolling papers.
Either way, both options will elevate your smoking game to new heights and leave you feeling like royalty during every smoke session.
Make sure you're smoking the best prerolls
When it comes to smoking, you want to make sure that you're indulging in the best of the best. After all, why settle for a subpar smoking experience when you can treat yourself to something truly premium?
First and foremost, look for prerolls made with high-quality flowers. The better the bud, the better your smoke will be. It's also important to consider how the flower was grown and harvested – if it was done with care and attention to detail, that will come through in the flavor and potency of your joint.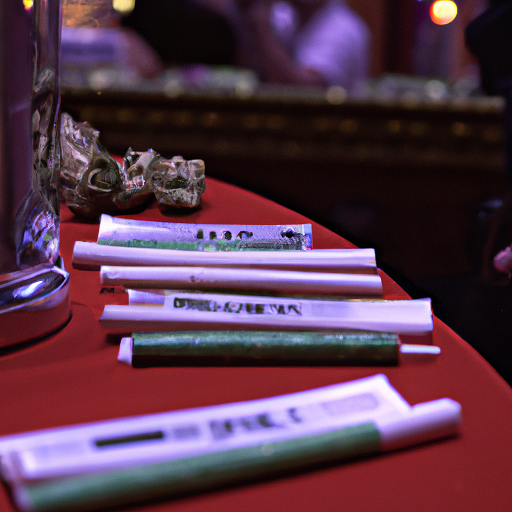 Next up is the rolling technique. A well-rolled joint burns evenly and smoothly, ensuring consistent smoke from start to finish. If you're buying prerolls from a dispensary or delivery service, ask about their rolling process – do they use machines or hand-roll? Do they use filters?
These are all factors that can impact your smoking experience.
Don't overlook packaging when choosing your prerolls. Premium brands often invest in eye-catching designs and sturdy containers that not only protect your joints but also add an extra touch of luxury.
By taking these factors into consideration when selecting your prerolls, you'll ensure that every smoking session is one worth savoring. Joint prerolls are the brand to go with when upgrading your smoking experience.
Weed Festival in Detroit
Detroit is known for its rich musical and automotive history, but did you know that it's also home to one of the most exciting weed festivals in the US? The annual High Times Cannabis Cup takes place right here in Detroit, where enthusiasts from all over gather to celebrate their love for cannabis.
During this two-day festival, attendees can sample some of the best prerolls and other marijuana products from vendors around the country. In addition to sampling, there are also educational seminars on topics such as growing techniques and industry trends.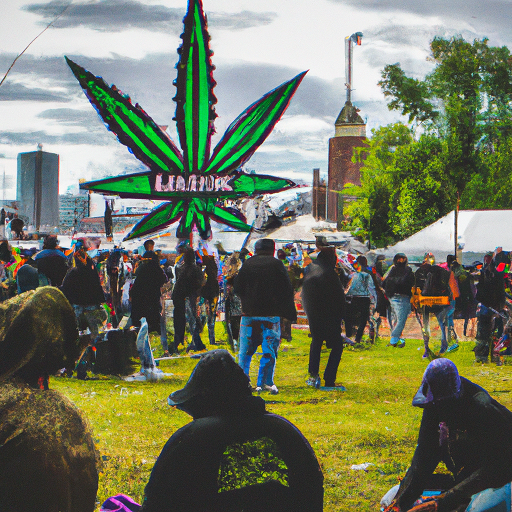 One of the highlights of this festival is undoubtedly the live music performances. From local acts to big-name artists, there's something for everyone at this celebration of all things cannabis.
But it's not just about having a good time – events like these are important for promoting education and advocacy surrounding legalizing marijuana. It allows people to come together and discuss issues facing the industry while highlighting its benefits.
Joint Preroll Brand in Detroit
As the weed industry continues to grow and evolve, it's important to keep up with the latest trends in prerolls. Whether you prefer gold joints or rose petal joints, indulging in luxury with Joint is always a great way to enhance your smoking experience.
If you're looking for an opportunity to try out some of the best prerolls on the market, be sure to check out our weed pop-up events and festivals. And if you happen to find yourself in Detroit any other time of year, be sure to stop by one of the city's top marijuana dispensaries and try out some of their premium preroll options.
One brand that stands out among weed dispensers in Detroit is Vibe which offers a wide range of high-quality cannabis products including some amazing prerolls. Each joint is carefully crafted using only the finest quality strains and expert techniques – ensuring that every puff delivers maximum flavor and potency.