Table of Contents
Are you familiar with the term "pop-up event"? It's a relatively new concept that has taken the events industry by storm. Pop-up events are temporary, unique and unconventional gatherings that happen in unexpected places and spaces.
They've become especially popular among cannabis enthusiasts who attend pop-up events to sample different strains, infused products and meet like-minded people. In this blog post, we'll explore what a pop-up event is all about, specifically focusing on cannabis pop-ups.
Whether you're a seasoned pro or just curious to learn more about these trendy events, keep reading for some insights into attending a successful pop-up gathering!
What is a pop-up event?
A pop-up event is a temporary gathering or experience that takes place in an unexpected location, often with little notice. These events can be anything from one-time art shows to food festivals, and they usually have a theme or particular focus.
One of the key features of pop-ups is their exclusivity – they're typically invitation-only or require tickets that sell out quickly. This creates excitement and buzz around the event, making attendees feel like they're part of something special.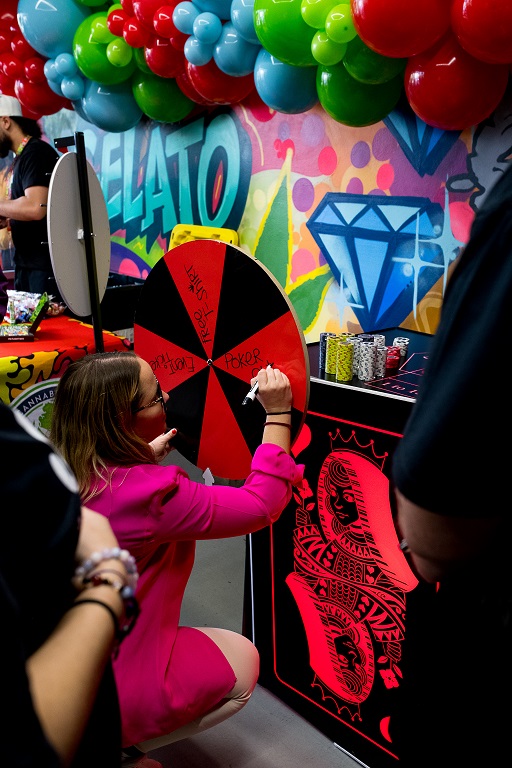 Pop-up events are also known for their creativity and innovation. Because they only last for a short period of time, organizers have more freedom to experiment with unique concepts and designs that may not work for permanent installations.
Pop-up events offer a fresh take on traditional gatherings by providing guests with an unforgettable experience in an unexpected setting. From hidden bars to secret concerts, these temporary events are all about creating memorable moments that you'll treasure forever!
JOINT is constantly hosting weed pop-up events in Detroit! Arizona and many more cities in the area!
Cannabis pop-up events
Cannabis pop-up events are a growing trend in the cannabis industry. These events are typically hosted by local businesses or organizations and offer attendees an opportunity to learn about new products, meet other like-minded individuals and sample different strains of cannabis.
In a cannabis pop-up event, you will find infused Prerolls, like in our themed Casino Party! Where guests tried out different varieties of pre-rolled joints that were infused with various types of THC. This allows attendees to experience a variety of flavors and effects without having to purchase large quantities.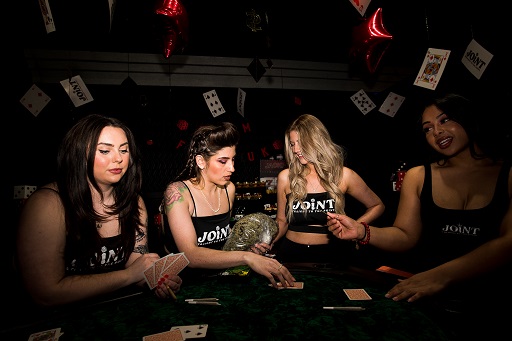 Attending a cannabis pop-up event is a great way for enthusiasts to expand their knowledge and network within the community while enjoying some good company, music, food, and entertainment.
However, it's important to do your due diligence before attending any such gathering since laws regarding public consumption may vary depending on pop-up event location.
Our friends at Vibe Dispensary often have weed pop-up events in their different locations. Follow them on social media and stay tuned.
Tips for attending a pop-up event
Attending a pop-up event can be exciting, but it's important to be prepared before you go. Here are some tips for making the most out of your experience:
Firstly, do your research and find out as much information about the event as possible. This includes knowing the location, date and time of the event. You may also want to check if there is an entrance fee or any dress code requirements.
Secondly, arrive early to avoid long lines and ensure that you have enough time to explore everything at the event. It's also helpful to bring cash with you in case vendors don't accept credit cards.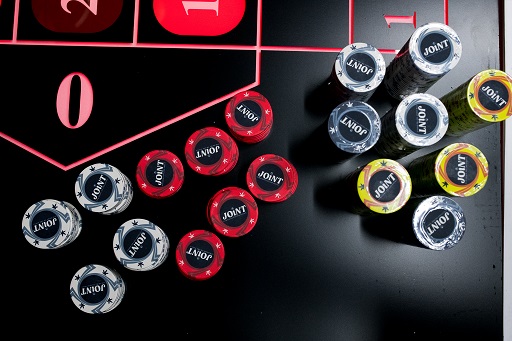 Thirdly, stay hydrated throughout the event by bringing a water bottle with you or purchasing drinks from vendors. Remember not to overdo it on alcohol or other substances – moderation is key!
Fourthly, respect others' personal space and boundaries while at the event. Always ask before taking photos of people.
And ultimately, have fun! Pop-up events are meant for enjoyment so make sure you relax and take in all that they have to offer.
What are infused Prerolls
Infused prerolls are a type of cannabis joint that has been infused. These types of prerolls have gained popularity as they offer users a more potent and convenient way to consume their cannabis.
The process of making infused prerolls involves taking ground up flower and mixing it with concentrate or oil before rolling it into a joint. This results in a joint that is much stronger than your typical pre-roll, so caution should be exercised when smoking them. Adding some keef on the outside is also common, in some presentations glued with wax.
One benefit of infused prerolls is the variety of options available. Different strains can be used for the flower portion, while concentrates and oils come in various flavors and strengths.
If you're looking for an easy-to-use product that provides strong effects and diverse flavor profiles, give infused prerolls a try! Just remember to start with small doses until you know your tolerance level.
FAQ | What is a Pop-up event?
So, can you answer? what is a pop-up event? Let's check the frequently asked questions for cannabis pop-up events and cannabis culture.
Are all pop-up events legal?
A: No, not all pop-up events are legal. It is essential to research whether the specific event is licensed by local authorities or not.
Can I purchase weed at these events?
It depends on where they are being held and if they have a license to sell recreational marijuana legally. Look for pop-up events in weed dispensaries.
Do I need an ID when entering these types of events?
Yes, most likely. Most states require individuals over 21 years old with valid identification cards showing proof of age before entering such an event.